We believe that every woman has a vibrator. From rabbit vibrators to discreet bullets, these sexual health products can help you reduce stress, experience new sensations or explore your body with your partner.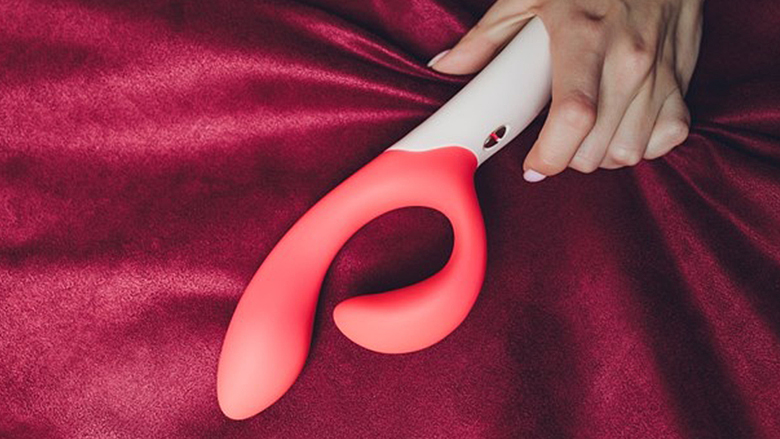 First of all, why vibrators?
Vibrators can solve the needs of some physiological structure and special situations, such as long-term separation with your partner. They might be the best choice for your lonely nights. Also, vibrators bring much fun to sex life. Vibrators can make a closer relationship between partners and improve the quality of sex life. For a beginner, you may get the strong freshness from vibrators. You can use the vibrators to explore the sensitive zone on your body. Sometimes hands may not touch that, but the vibrators can get that orgasm much more easier and faster than you think. Even if you have it for a long time, you may discover something new.
Okay, let's cut to the chase.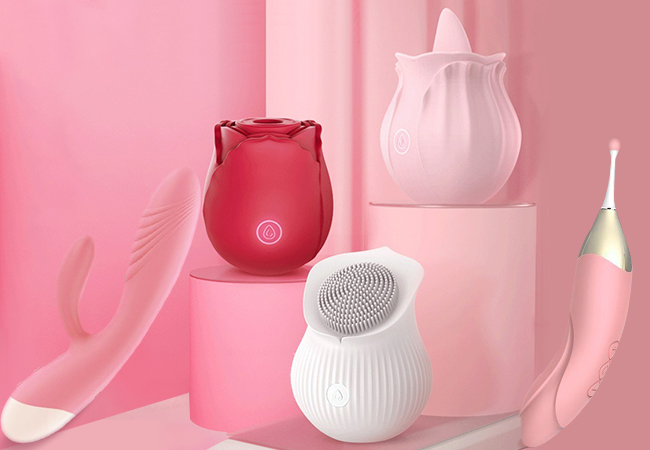 1.You need to decide what type of vibrators you want
There are endless types of vibrators such as Wand Vibrators,G-Spot Vibrators,Clitoral Vibrators,Rabbit & Dual Vibrators,Bullet & Egg Vibrators,Finger Vibrators and so on. Each one has a specific shape and size and function to meet your specific needs.
• Strong or flexible: Can you bend the material into different shapes or keep its original shape? Many people find that flexible materials are more comfortable to use because they can be easily bent to fit your body. At the same time, strong materials are easier to insert and remove, and can be irritating.
• Other types of surfaces are rougher or textured, which can better stimulate the vagina.
•Vibration transmission: Generally speaking, harder materials can transmit vibration better than soft materials.
2.You need to decide what kind of vibration you like
If you enjoy constant stimulation, you'll want a motor that runs consistently, which is luckily most vibrators.
If you prefer a multiply pattern, such as short pulses or a pattern of pauses, you'll want a vibrator that offers frequency changed settings.
If you want the element of vibrating and thrusting, there are some that stimulate penetrative sex, you might like the dildo vibrators.
3.Choose the body safe material vibrators
Vibrators have a close touch with us, so you must get the best material which cannot harm our body. Stay far far away from those cheap and unsafe material made vibrators. Silicone, ABS and PLA are the three best vibrators material. Silicone is nonporous, easy to clean ,super soft and all-around body safe. ABS is a little cheaper and harder than silicone. PLA is the new environment-friendly material, which did no harm to the environment and our body.
4.Get the waterproof vibrators
Make sure your vibrators are waterproof and easy to clean. For how to clean your toys, we have a lesson in a blog earlier posted. Remember to leave no bacteria and enjoy the pleasure with no worries.
5.Look for more detail description
If you need to explore your body privately, you can choose the quiet vibrators. Take a good look at the decibels made from the vibrators. Avoid the embarrassment and interruptions of getting caught by others when you are having great fun. Shhhhhh.
Besides the sound, you may also check whether there are descriptions of charging ways, batteries type, charging time, usage time and other information you want to know about.
6. Get it within your budget
Do not be cheated. Someone may sell the thing much more expensive than it's supposed to be. So, keep your heads up and be smart. Get your toy with a reasonable price.
Finally, finding a perfect vibrator for yourself isn't as easy as you may think. Whatever choice you end up making, remember to spend time learning your new toy and your own body. May you be filled with pleasure!