There are so many types of sex toys on the market that it can feel hard to know where to start. Whether you want to buy your very first toy or add to your collection, how do you know what to buy and what will work for you?
In this guide, we'll break down the most common types of sex toys for women to help you make an informed choice.
A Note on Materials
Sex toys can be made of many different materials, which all have different properties, benefits, and drawbacks. Here's a quick breakdown of the most common materials you'll see and the main things you need to know about them.
Jelly:

soft, squishy, translucent. Porous and can sometimes contain

phthalates

. Using a barrier like a condom is recommended. Jelly is popular because it is cheaper than many other materials.

Thermoplastic Elastomer (TPE) & Thermoplastic Rubber (TPR): Non-toxic materials that are soft, pliable, and relatively affordable. Most "skin-like" materials are made from these. They are porous.
ABS plastic: Hard plastic which is non-porous, body-friendly, and easy to clean. The most affordable non-porous material.
Glass:

Annealed or borosilicate ("Pyrex") glass is

surprisingly hardy

and won't break in use unless you drop it on a hard floor. It is also relatively cheap, great for those who enjoy intense sensations, and conducts different temperatures.

Stainless steel: Heavy, conductive, and luxurious, stainless steel is beloved by fans of seriously intense sensations. It is hygienic and hardy enough to last a lifetime, but comes with the price tag to match.
Silicone: The material of choice for many luxury dildos and vibrators, silicone is non-porous, non-toxic, and easy to clean. It's also soft, velvety, and feels absolutely amazing against the skin. A good quality silicone toy will last years.
Less common sex toy materials include treated wood and ceramic. Always do your research before buying a toy. And, if in doubt, you can always use a condom or barrier to protect your body and help make your toy last longer.
Bullets are small vibrators designed for stimulation of the clitoris and other external pleasure spots. They are usually shaped like a bullet (hence the name) or similarly to a lipstick. Bullet vibrators are small and discreet enough to take with you anywhere, but can still pack a serious punch in the power department.
When you buy your first vibrator, we recommend starting with a bullet. They are also a great pick if you're looking for something to use during sex with a partner, because they are small and unobtrusive enough to slide between your bodies for some extra clitoral pleasure.
Our top bullet vibe picks:
10 frequency strong vibration wireless massager masturbation vibrator
Wands are large, heavy, and super-powerful vibrators originally designed as all-over body massagers. Many wand vibrators plug straight into the wall.
If it's power you want, a wand vibrator is the only way to go. They provide super-intense, all-over stimulation. You can also get numerous wand attachments, allowing you to use your vibe in lots of different ways.
Bonus: if you feel stressed, your wand will do wonders for those sore back muscles.
Our top wand picks:
Waterproof Powerful Vibrator Wand With Low Sound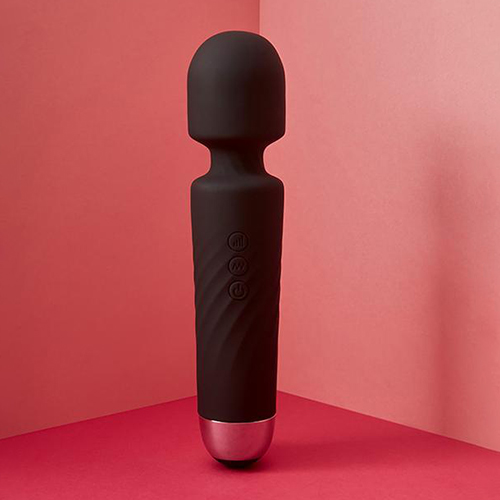 The G-spot is located two to three inches inside the vagina on the front wall. For many women, it is their ultimate internal hot spot.
G-spot vibrators deliver concentrated and targeted stimulation directly to this magic button. They are sometimes straight but more often curved to allow you to angle them exactly right, with the vibrations concentrated in the head.
The advantage of G-spot vibrators is that you can also repurpose them for clitoral pleasure, if you wish. Or keep the vibrations turned off and use them as you would a dildo. A truly versatile option!
Our top G-spot vibrator picks:
7 Frequency Double Pullover Waterproof Rechargeable Vibrator
7-frequency G-spot Orgasm Magic Stick Waterproof Vibrator
Rabbit vibrators stimulate the G-spot and clitoris at the same time. They have a long arm that sits inside the vagina, and an external section (sometimes shaped like a pair of bunny ears) that vibrates and tickles the clit. Some rabbit vibes allow you to control the two sections separately.
If you enjoy dual stimulation or want the blended clitoral and G-spot orgasm, a rabbit vibrator is the toy for you.
Our top rabbit picks:
2-frequency Silicone Rechargeable Waterproof Head Inflatable Vibrator
A love egg or egg vibrator sits inside the vagina and vibrates. They are popular with people who enjoy discreet stimulation in public or throughout the day, and they are often remote-controlled. If you want to hand the controls to your partner and let them tease you all day long, try an egg vibrator. Of course, they can also be used for external pleasure.
Our top love egg picks:
Realistic dildos look and feel like a real penis. Made of skin-like material, they are shaped, contoured, and textured just like the real thing. If you want to feel like you're having sex with a partner when you pleasure yourself, then a realistic dildo is the best way to fulfill that fantasy.
Realistic dildos are available in different sizes and skin-tones, so you can always find your perfect lover. Many come with suction cups so you can affix them to a surface and play hands-free.
Our top realistic dildo picks:
8.66Inch Double-layer Strong Suction Liquid Silicone Realistic Dildo Masturbator
Non-Realistic Dildos
Non-realistic dildos offer you the sensation of being filled up, but do not look like a real penis. These dildos can be brightly colored, abstract in design, or made from non-realistic materials such as glass or stainless steel. They come in many different sizes, styles, and textures.
Our top non-realistic dildo picks:
5 Inch Ultra Soft Curved Dildo With Balls
Particle Venis Realistic Rhinoceros Horn Dildo
Double-ended dildos have two ends that you can use to penetrate. They are particularly popular with female-female couples as they allow both partners to share the same toy. Long and flexible double-ended dildos can also be used by individuals who enjoy double penetration (such as vaginal-anal).
Our top double-ended dildo picks:
Lovetoy 17" Slim Realistic Ultra Double Dildo
Kegel balls are sometimes also known as Ben Wa Balls. They sit inside the vagina and stimulate you as you move around. They often contain weights or moving balls that you can feel. Some people enjoy wearing them throughout the day, or popping them in for an hour or two before sex as a form of foreplay.
Kegel balls have a dual purpose. They feel amazing when you're wearing them, but they also tighten and tone your pelvic floor (kegel) muscles. This can help you to achieve better, stronger, and easier climaxes in the future. Win-win!
Our top kegel ball picks:
Wireless Silent Skin-Friendly Silicone Ben Wa Balls
Body Safe Material Vaginal Kegel Balls Kegel Exercisers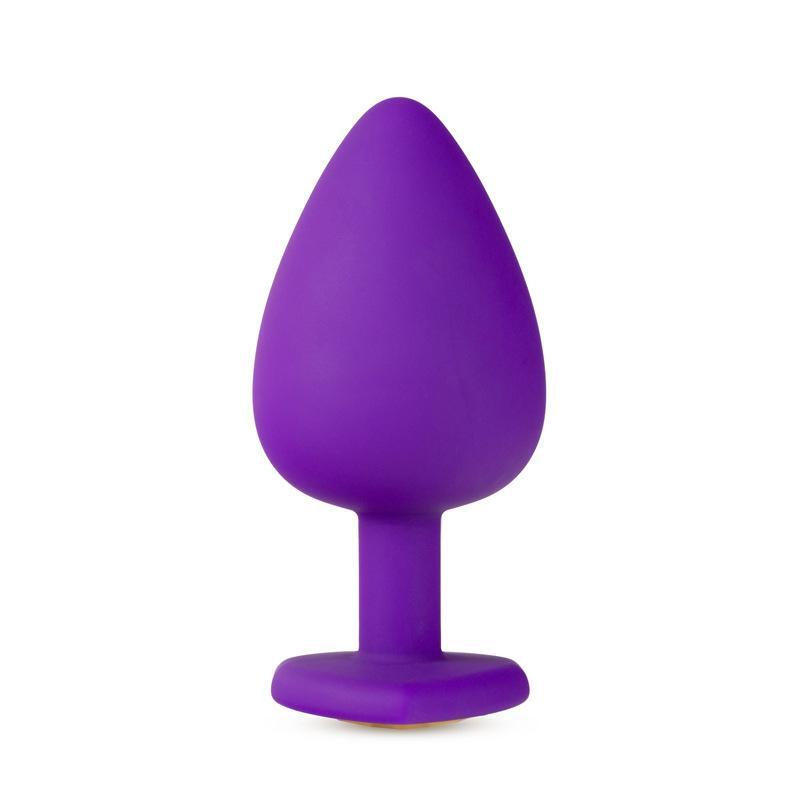 Anal sex toys are most often sold to men, but they can be just as amazing for women. Your butt is full of sensitive nerve-endings and can be a serious erogenous zone for many people.
Because things can get sucked into your butt and get stuck, you must only use toys with a large handle or flared base. Butt plugs are designed to sit inside you and stimulate your backdoor while you have sex, masturbate, or just go about your day.
Butt plugs can be made of many different materials, and come in a range of different sizes. For anal play newbies, we always recommend starting small. You can also buy decorative plugs with adornments such as jeweled bases or even super-cute animal tails.
Our top butt plug picks:
JEWELED Stainless Steel Butt Plug Butt Plug Bead Anal Plug Sex Toy
Silicone Jewelled Large Anal Plug Butt Plug
What Are You Waiting For?
We've got all these amazing products and so many more in our online adult store. Are you ready to dive in and start shopping?